COMMUNITY OF FAITH CHURCH!





We have a place for you!
Small but mighty



Come as you are
Jesus is central to everything we do. We sing, pray, and preach in His powerful name. Our past, present, and future is centered on Jesus Christ. We are a small but mighty congregation that is a welcoming place for all, without question, where Jesus is the focus, the Holy Spirit resides and we actively follow Him faithfully.
​
We are a community of people who are in process. We have imperfect, messy lives, but we are pursuing and experiencing a transforming relationship with Jesus and with each other. Everybody is welcome here whatever your story, questions, doubts or struggles. We're all about doing life together in community, being intentional about our growth as people and serving one another, and our broader community along the way.
We invite you to one of our Sunday morning gatherings, to experience our community of Jesus-followers authentically engaging with the God we love! Will you come?
To present God's love through word and deed so that lives are changed and renewed, and fellowship is experienced as we grow together in the body of Christ.
There is more to COF than just Sunday services. We strive to deepen our relationships through fellowship, bible studies, and special events. Click below for what's happening.
Stream our sermons on Facebook
Our sermons stream live at 10:30 a.m. on Sunday mornings. Click the link below to view live or recorded sermons.
LISTEN TO OUR SERMON PODCASTS
New sermons will be posted each week on Tuesday.Click the link below to listen to recorded sermons.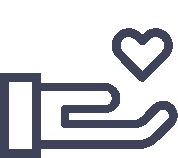 "Give, and it will be given to you.
A good measure, pressed down,
shaken together and running over,
will be poured into your lap.
For with the measure you use,
it will be measured to you."